BPA Fundraisers
Pizza Lunch
Pizza lunch is the last Friday of every month (see below for specific dates). Participants will receive cheese pizza on whole wheat crust from Panago, fresh fruit, vegetables, and water.
The program costs $100 for the entire school year, but may be pro-rated as necessary. If you would like your child to participate in the program, please fill out this order form and submit it to the website with cheques payable to the Bannockburn Parents' Association. Net proceeds help support activities and initiatives of the BPA.

Labels

(Select Bannockburn Parents' Association from the drop menu)
LunchBots: Stainless Steel Containers to Support Litterless Lunch 
We deal directly with LunchBots to bring you these amazing stainless steel containers. They come in a range of shapes and sizes – perfect for packing snacks and lunch.
LunchBots are dishwasher safe and easy for children to open and seal.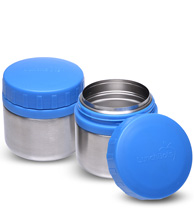 Click here for the BPA's personalized link to check out LunchBots. Bannockburn earns 10% on all sales.